Istanbul - Bratislava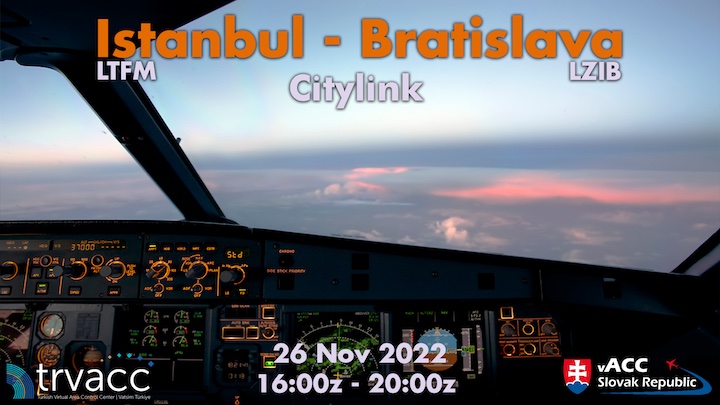 Dear Pilots! TRVACC and vACCSK are proud to present to you the City Link event between Istanbul (LTFM) - Bratislava (LZIB) on 26 November, Saturday from 16:00z - 20:00z! Take off from Türkiye's largest city Istanbul (LTFM) and fly to banks of the Danube, capital of Slovakia, Bratislava. Enjoy full enroute ATC service along the way as well!
See you in the sky !
Event Route LTFM - LZIB -> IBLAL P727 ARGES DCT BALUX DCT BODZA DCT XOMBA
Sceneries and Charts:
LTFM (Istanbul Airport) https://www.trvacc.net/airport/ltfm/
LZIB (Bratislava Airport) https://www.vacc-slovakia.sk/index.php?act=pilots&p=lzib